Welcome to St Molios Church

of Scotland, Shiskine.
---
Old Clachan Church
A Brief History of
The Clachan Church & Burial Ground
---
Here are a few photographs of the Rededication of
the Old Clachan Preaching House on Pentecost Sunday 2012.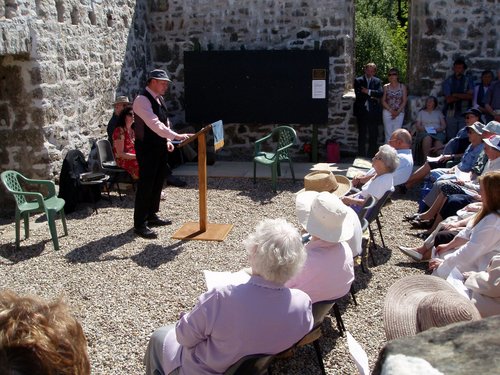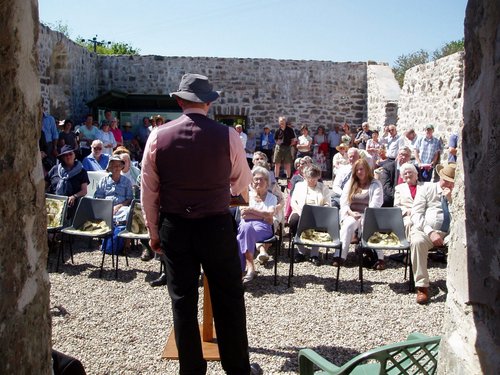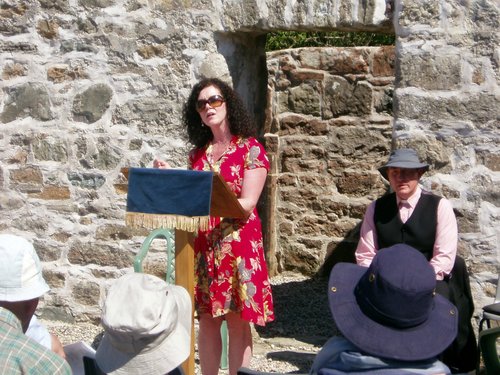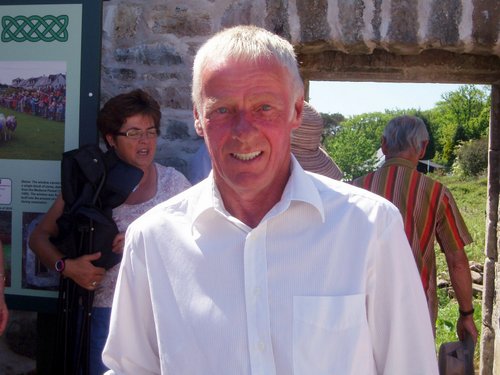 ---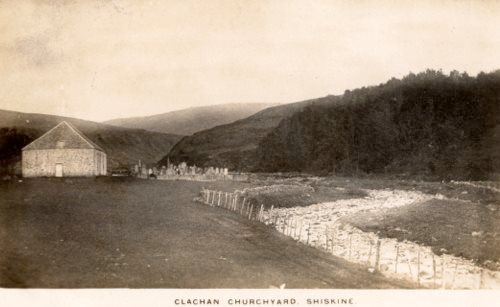 This old photo is around 100 years old.


The first church at Clachan was built in 1708 and dedicated to St Michael. The name is preserved in several local place names, i.e. Balmichael (farm of Michael). An earlier chapel on the site is shown on Bleau's map (dated 1654) and was dedicated to St Molios. The minister preached at Clachan once a month and three times a month in Kilmory. Bryce noted that on other Sundays the members were perfectly content to worship in the Free Church, where they were also welcome. But a communion would only be celebrated at Kilmory.

The building is known today as Clauchan or Saint Molios chapel but is referred to as a preaching or a meeting house in earlier documents from the time of its constructution (1805) as was its predecessor Duchess Anne's Chapel (1708)..
Hugh McKerrell writing in 1994 tells us that beside the churchyard at Shiskine are the substantial remains of a simple building. He goes on to say that there is a written a account, still readable in the session minutes for Kilmory of the 23rd December 1708 regarding the building of a preaching house at Clachan by the inhabitants of Shiskine at their own expense.
The Old Clachan Church is of great historical importance.
---
This batch of photos was taken before the work started - August 2007.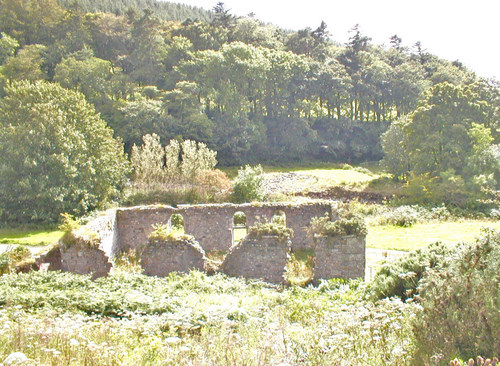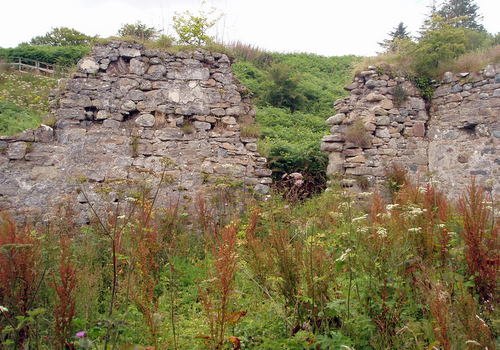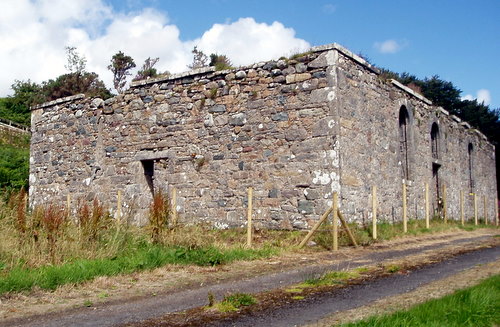 Thie following is where the project was at near the end of 2009.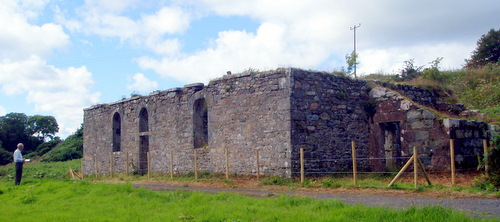 The following photos take us up to May 2010.